Trade of herbs in the Batlic states
MAP – Expo 2018 will offer you and your company the opportunity to explore herbal markets in different European countries and find out what is the most suitable target market for your business. Let's take a closer look at how this industry is performing in the Baltic states. According to the Centre for the Promotion of Imports from developing countries (CBI), the demand for fresh herbs in Europe is experiencing an upward trend. This trend is also visible in the Baltic states (CBI Ministry of Foreign Affairs, 2016). The trade of herbs in Lithuania is mostly influenced by the collection of herbs in the wild and imports. Herbs collected in the wild account for 29 percent of all the ingredients used in pharmaceutical industry, while 65 percent of ingredients are received from imports. Lithuania imports plants and herbs from Ukraine, Germany, Poland, Egypt, to name just a few. On the other hand, exports from Lithuania are targeted mainly to Russia, Estonia, Latvia, Belarus. The export of herbs and plants contribute a little bit to the trade and are mostly focused on the countries located in eastern Europe. As was stated by J. Radusiene, Hawthorn, Arctostaphylos uva-ursi, Menyanthes trifoliata, Hypericum perforatum, and Breckland thyme are the most popular herbs in Phytomedicine (Radusiene, 2015). The trade of herbs and plants in Latvia is somewhat similar to Lithuania. As reported by Trade Map, the main importers of herbs, medicinal plants are Germany, Lithuania, Belgium, the United Kingdom, Denmark. The total value that these countries imported from Latvia in 2016 were 86,864,000 US Dollar. On the contrary, the biggest exporters that Latvia imports herbs and medicinal plants are Lithuania, Poland, Kazakhstan, Germany, and Sweden. The total value of the countries exporting to Latvia in 2016 was valued at 46,014,000 US Dollar (International Trade Centre (ITC), n.d.). Herbs that are collected and marketed the most are as follows: Achillea millefolium, Bidens tripartite, Thymus serpyllum, and Hypericum perforatum. The domestic vegetation in Estonia is made up of around 1500 vascular plants (plants that has conducting tissue) and herbs. The traditions of using medicinal and aromatic plants there have deep roots. Nowadays, everyone can easily find much more herbal drugs and herbal teas in this country compared to the rest of European countries (Baricevic, Bernáth, Maggioni & Lipman, 2002). Estonia imports medicinal plants and herbs largely from Latvia, Lithuania, Ukraine, the Netherlands, and Denmark. The significant amount of herbs and medicinal plants are exported to Finland, Latvia, Germany, Lithuania, and to Sweden (International Trade Centre (ITC), n.d.). To conclude, it can be seen that the main trade partners regarding herbs and medicinal plants of all three Baltic states are the neighbouring countries, Germany, and Sweden. These countries account for the most amount of money in importing and exporting these raw materials. Sources Baricevic, D., Bernáth, J., Maggioni, L., & Lipman, E. (2002, September 12). Report of a Working Group on Medicinal and Aromatic Plants. Retrieved from http://archive-ecpgr.cgiar.org/fileadmin/bioversity/publications/pdfs/984_Report_of_a_working_group_on_medicinal_and_aromatic_plants-cache=1415189213.pdf CBI Ministry of Foreign Affairs. (2016, July). CBI Product Factsheet: Fresh Herbs in Europe. Retrieved from https://www.cbi.eu/sites/default/files/market_information/researches/product-factsheet-europe-fresh-herbs-2016_final_approved.pdf Free Image on Pixabay - Herbs, French, Bouquet, Gourmet. (n.d.). Retrieved from https://pixabay.com/nl/kruiden-franse-boeket-gourmet-2523119/ International Trade Centre (ITC). (n.d.). Trade Map - Trade statistics for international business development. Retrieved from http://www.trademap.org Radusiene, J. (2015, January 13). Trade, Use and Conservation of Medicinal and Aromatic Plants in Lithuania.
Everything you need to know about CBD oil
Research has shown the benefits of cannabiol. With our partner Nova Institute, the knowledge centre of European industriel hemp, all these benefits and many more will be shown at MAP-Expo 2018. Cannabidiol oil is used for health purposes, but it is controversial. There is some confusion about what it is and the effect it has on the human body. Cannabidiol (CBD) may have some health benefits, but there may also be some risks. It is also not legal in every state. What is CBD oil? CBD is one of many compounds, known as cannabinoids, that are found in the cannabis plant. Researchers have been looking at the potential therapeutic uses of CBD. Oils that contain concentrations of CBD are known as CBD oils. The concentration and uses of different oils vary. Is CBD marijuana? Until recently, the most well-known compound in cannabis was delta-9 tetrahydrocannabinol (THC). This is the most active ingredient in marijuana. Marijuana contains both THC and CBD, but the compounds have different effects. THC is well-known for the mind-altering "high" it produces when broken down by heat and introduced into the body, such as when smoking the plant or cooking it into foods. Unlike THC, CBD is not psychoactive. This means that it does not change the state of mind of the person who uses it. However, it does appear to produce significant changes in the body and has been found to have medical benefits. Most of the CBD used medicinally is found in the least processed form of the cannabis plant, known as hemp. Hemp and marijuana come from the same plant, cannabis sativa, but they are very different. Over the years, marijuana farmers have selectively bred their plants to be very high in THC and other compounds that interested them, either for a smell or an effect they had on the plant's flowers. On the other hand, hemp farmers have not tended to modify the plant. It is these hemp plants that are used to create CBD oil. Benefits Because of the way that CBD acts in the body, it has many potential benefits. Natural pain relief or anti-inflammatory properties People commonly use prescription or over-the-counter drugs to relieve pain and stiffness, including chronic pain. Some people feel that CBD offers a more natural way to lower pain. A study published in the Journal of Experimental Medicine found that CBD significantly reduced chronic inflammation and pain in some mice and rats. The researchers suggest that the non-psychoactive compounds in marijuana, such as CBD, could be a new treatment for chronic pain. Epilepsy and other mental health disorders CBD is also being studied for its possible role in treating epilepsy and neuropsychiatric disorders. A review posted to Epilepsia noted that CBD has anti-seizure properties and a low risk of side effects for people with epilepsy. Studies into CBD's effect on neurological disorders suggest that it may help to treat many of the disorders that are linked to epilepsy, such as neurodegeneration, neuronal injury, and psychiatric diseases. Another study published in Current Pharmaceutical Design found that CBD may have similar effects to certain antipsychotic drugs and that it may be safe and effective in treating patients with schizophrenia. Type 1 diabetes Type 1 diabetes is caused by inflammation when the immune system attacks cells in the pancreas. Recent research posted to Clinical Hemorheology and Microcirculation found that CBD may ease the inflammation in the pancreas in type 1 diabetes. This may be the first step in finding a CBD-based treatment for type 1 diabetes. Helps fight cancer CBD has been studied for its use as an anti-cancer agent. A review posted to the British Journal of Clinical Pharmacology notes that CBD appears to block cancer cells from spreading around the body and invading an area entirely. The review indicates that this compound tends to suppress the growth of cancer cells and promote the death of these cells. Researchers note that CBD may help in cancer treatment because of its low toxicity levels. They call for it to be studied along with standard treatments, to check for synergistic effects. Anxiety disorders Patients with chronic anxiety are often advised to avoid cannabis, as THC can trigger or amplify anxiety and paranoia in some people. However, a review from Neurotherapeutics suggests that CBD may help to reduce the anxiety felt by people with certain anxiety disorders. The researchers point to studies showing that CBD may reduce anxiety behaviors in disorders such as: post-traumatic stress disorder general anxiety disorder panic disorder social anxiety disorder obsessive-compulsive disorder The review notes that current medications for these disorders can lead to additional symptoms and side effects and that people may stop taking the drugs because of these unwanted effects. CBD has not shown any adverse effects in these cases to date, and the researchers call for CBD to be studied as a potential treatment method. Source (see full article): www.medicalnewstoday.com/articles/317221.php Medicinal News Today Article last updated by Adam Felman on Fri 15 December 2017.
NEHHPA – new commercial partner MAP EXPO 2018
The MAP-Expo team is pleased to announce their partnership with NEHHPA (Nepal Herbs and Herbal Products Association). The Nepal Herbs and Herbal Products Association is an umbrella organization of Nepalese herbal producers, manufacturers and traders in the sector of Non-Timber Forest Products (NTFPs), particularly Medicinal and Aromatic Plants (MAPs). Nepal has always been the centre of herbal richness with more than ten thousand species of herbs in its alpine belt. The medical herbs databases listing for Nepal shows 1,624 species of medical and aromatic species. These herbs have been integral part of traditional medicine practices of indigenous community in Nepal. Seeing the same impact and long history of herbal use, these herbs of Nepal are now exported to many countries and companies for medical purposes. Many big companies import such herbs to make medical extract and derivatives which are used in treating various diseases and health deficiency. These companies will represent Nepal: Panchatatwa International Pvt. Ltd. Himalayan Herbs Traders Pvt. Ltd. Freshia International Pvt. Ltd. Annapuma Aroma Company Pvt. Ltd. Alternative Herbal Products Pvt. Ltd. Green Wealth Industry Bio Herbal Products We are excited to show our visitors the Nepalese products and hope to stimulate their export.
Plants used to treat skin diseases
Cosmetics have a lot of influence on the market, thanks to the recognition of consumers. There is a great demand for natural products. With mapping supply and demand, MAP-Expo can identify the needs and opportunities in the market. Skin diseases are numerous and a frequently occurring health problem affecting all ages from the neonates to the elderly and cause harm in number of ways. Maintaining healthy skin is important for a healthy body. Many people may develop skin diseases that affect the skin, including cancer, herpes and cellulitis. Some wild plants and their parts are frequently used to treat these diseases. The use of plants is as old as the mankind. Natural treatment is cheap and claimed to be safe. (more…)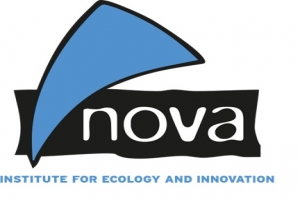 Partnership announcement – Nova Institute
We are pleased to announce the continuation of our partnership with Nova-Institute. Last edition, the partnership was proved successful. The nova-Institute was founded as a private and independent institute in 1994. It is located in the Chemical Park Knapsack in Huerth, which lies at the heart of the chemical industry around Cologne (Germany). For the last two decades, nova-Institute has been globally active in feedstock supply, techno-economic and environmental evaluation, market research, dissemination, project management and policy for a sustainable bio-based economy. (more…)
Medicinal and Aromatic Plant Research in the 21st Century
Thanks to the huge potential in the Medicinal and Aromatic plant industry, MAP Expo offers the opportunity to enhance and integrate links in the supply chain. Through our matchmaking program, companies can find the - for them - most relevant buyers and suppliers. The use of medicinal plants is as old the history of manhood. Archaeological sites show plants for healing purposes as for example the Lascaux caves in France, which are between 15,000 and 27,000 years old . Even more, the history of herbal medicine seems to have its very first roots in the animal kingdom. Fascinating evidence exists for self-medication among non-human primates. Chimpanzees, bonobos and gorillas swallow specific leaves and chew bitter piths, if they suffer from parasite infections. It has been speculated that ancient shamans and healers learned from apes by observing them while they were taking medicinal plants. These plants were then taken by local human populations for medical purposes . The ancient knowledge on the beneficial activity of some plants was a privilege of shamans and healers and give reason to establish traditional medicines worldwide. (more…)
8 popular medicinal plants you must know about
In an era of advanced medical science and pills, not many people have put their faith on Ayurveda. The ancient medical science has looked after mankind for centuries. Hence, it is definitely worth a shot. Many think that medicinal plants are hard to find and can only be found in far-off forests or mountains. The advent of chemically synthesized drugs made the home pharmacy disappear with time. The knowledge of common remedies for minor ailments also nosedived. However, thanks to globalisation and the help of Internet, more and more people are getting inclined towards Ayurveda. Research facilities across the world are trying their best to analyse the characteristics of easily available plants and find remedies for more critical diseases from their extracts. This is now being termed as the renaissance of herbal medicine. Much about this resurfacing is dependent on self-education of every individual. (more…)
Medicinal and aromatic plants trade programme
Human well-being in both rural and urban areas depends on a diverse array of wild plant products from an even more diverse array of wild plant species. This includes species used for their medicinal and aromatic properties. An estimated 50,000–70,000 medicinal and aromatic species are harvested from the wild, with the annual global export value of pharmaceutical plants alone being over USD2.2 billion in 2011. Use and trade of these plant-based pharmaceuticals and "botanicals", as medicinal and aromatic plants are sometimes called, underpin both traditional and "modern" healthcare systems. These plants also flavour our food and drinks, perfume and give colour to beauty products and provide incense used by many religious traditions. Although accurate data are lacking, available information indicates that trade is increasing. (more…)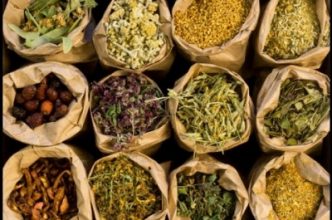 Natural products derived from plants as a source of drugs
Nature, the master of craftsman of molecules created almost an inexhaustible array of molecular entities. It stands as an infinite resource for drug development, novel chemotypes and pharmacophores, and scaffolds for amplification into efficacious drugs for a multitude of disease indications and other valuable bioactive agents. Since time immemorial, natural products have been the backbone of traditional system of healing throughout the globe, and have also been an integral part of history and culture. Although the use of bioactive natural products as herbal drug preparations dates back hundreds, even thousands, of years ago, their application as isolated and characterized compounds to modern drug discovery and development started only in the 19th century. (more…)
Ayurvedic Medicine: In Depth
Ayurvedic medicine (also called Ayurveda) is one of the world's oldest medical systems. It originated in India more than 3,000 years ago and remains one of the country's traditional health care systems. Its concepts about health and disease promote the use of herbal compounds, special diets, and other unique health practices. India's government and other institutes throughout the world support clinical and laboratory research on Ayurvedic medicine, within the context of the Eastern belief system. But Ayurvedic medicine isn't widely studied as part of conventional (Western) medicine. This fact sheet provides a general overview of Ayurvedic medicine and suggests sources for additional information (more…)