Geo Artha Worldwide Trading
Geo Artha Worldwide Trading or Geo Artha is a 100% Bumiputera Companies (Malaysian's privilege companies) founded in 2009. It was mainly involved into Marketing & Trade services since 2007 in commodities import export. In year 2015, Geo Artha focuses to the Malaysian Halal Products through the Marketing and Trade role in promoting and to market the Halal products into the International stage purposely for the products that have been registered as Geo Artha Vendor. Geo Artha business networking now expanded to Europe, Middle East, Asia and Africa.
NEHHPA – Nepal Herbs and Herbal Products Association
The MAP-Expo team is pleased to announce their partnership with NEHHPA (Nepal Herbs and Herbal Products Association). The Nepal Herbs and Herbal Products Association is an umbrella organization of Nepalese herbal producers, manufacturers and traders in the sector of Non-Timber Forest Products (NTFPs), particularly Medicinal and Aromatic Plants (MAPs). Nepal has always been the centre of herbal richness with more than ten thousand species of herbs in its alpine belt. The medical herbs databases listing for Nepal shows 1,624 species of medical and aromatic species. These herbs have been integral part of traditional medicine practices of indigenous community in Nepal. Seeing the same impact and long history of herbal use, these herbs of Nepal are now exported to many countries and companies for medical purposes. Many big companies import such herbs to make medical extract and derivatives which are used in treating various diseases and health deficiency. These companies will represent Nepal: Panchatatwa International Pvt. Ltd. Himalayan Herbs Traders Pvt. Ltd. Freshia International Pvt. Ltd. Annapuma Aroma Company Pvt. Ltd. Alternative Herbal Products Pvt. Ltd. Green Wealth Industry Bio Herbal Products We are excited to show our visitors the Nepalese products and hope to stimulate their export.
Rosanature – commercial partner of MAP EXPO 2018
We offer you services which helps you to have trust and believe in your business idea and gives you strength to achieve desired results . Whether its work shop or buyer seller meet , you move one step ahead with us. We provide complete market information on products and services you are going to offer as a manufacturer or trader. www.rosanature.nl
NAREDI – Belgian Federation for Food supplements, dietary and organic products
NAREDI is the official representative of the Food Supplements Industry in Belgium. NAREDI takes care of a reliable information to its members and defends the interests of the sector towards the Belgian authorities and stakeholders. At the European level, NAREDI is an active member of the European Federation EHPM, the official contact point for the European institutions. Consequently NAREDI is giving an important input to the process aimed at keeping the European legislation as adequate and workable as possible. (more…)
Youth Organic Farmer Club
The Y Farmers Project will foster cooperation and exchanges between EU and Project Partner countries, which will last after the project closure. (more…)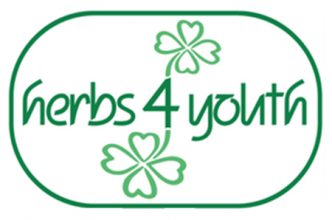 Herbs4Youth
The project applicant would like to transfer the know – how recently developed by the consortium from EU countries (Slovakia, Hungary, Spain) consisted of NGO working with Youth, 2 Universities, Technology Center and Research Institute and to introduce innovative educational and training methods including Open Education Resource with 3 educational chapters Collection/Cultivation/Processing and on-line monitoring system within the herbal incubators in the partner countries – Costa Rica, Brasil and Jamaica for youth in poverty. (more…)