Nova Institute – MAP EXPO Partner
The nova-Institute was founded as a private and independent institute in 1994. It is located in the Chemical Park Knapsack in Huerth, which lies at the heart of the chemical industry around Cologne (Germany). For the last two decades, nova-Institute has been globally active in feedstock supply, techno-economic and environmental evaluation, market research, dissemination, project management and policy for a sustainable bio-based economy. Today, nova-Institute has 25 employees and an annual turnover of more than 2 million €. Nova-Institute surrounds, strengthens and completes scientific and engineering work by linking it to feedstock, markets, economy and policy. Furthermore, nova is committed to do dissemination and marketing support. Key activities: Raw Material Supply ; Techno-Economic Evaluation; Market Research, Environmental Evaluation, Dissemination & Marketing Support, Political Framework & Strategy, nova-Institute is a member of various international associations and committees. We are founding member of the Cluster Industrial Biotechnology CLIB2021, member of the Federation of Reinforced Plastics (AVK), the subgroup "Natural Fibres Reinforced Plastics", member of the Biobased Industries Consortium BIC, member of kunstoffland NRW e.V. – Plastics Manufacturers Association in the German State of North Rhine-Westphalia and of IBB – Industrielle Biotechnologie Bayern. nova-Institute is the executive office of the European Industrial Hemp Association (EIHA), is member of the Technical Committee, CEN/TC 411 "Bio-based products", of the "Expert Group on Bio-based Products" of the European Commission, member of the Thematic Working Groups "Biomass supply" and "Market-making" of the "Bioeconomy Panel" of the European Commission, as well as member of the Standing Committee on Agricultural Research (SCAR), working group "Sustainable Bioresources for a Growing Bioeconomy".
Bio-based Economy EU website
Biobased Economy website is the service of Nova-Institut GmbH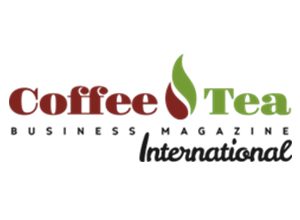 Coffee and Tea International magazine
Tel.: +7 495 935 87 07 E-mail: info@coffeetea.ru The business magazine Coffee and Tea International highlights the most significant and actual worldwide coffee & tea events in English, contains scientific articles and analytical reports, coffee & tea marketing reviews, customs statistics. The periodicity is 2 issues per year. It is distributed by subscription and at the largest coffee and tea world events, has a free digital version.
GreenTrade.net
Contact details: Ms. Nadia TARRIEU, Founder. Trade Shows Manager A specialist in professional trade shows and more than 11 years of experience in the organic food industry. Email: info@greentrade.net
ETBA
Egyptian Turkish Businessman Association ETBA association aims to develop Egypt businessmen and investors and expand in order to become an organization representing businessmen and investors who wants to open up to foreign markets. ETBA is one among the commercial partners of MAP EXPO team in Egypt. Contact details: Address: 5th Settlement-5st Neighborhood 7th Zone-Villa 89-New Cairo-Egypt Mr. Erdene Egemberdiev (Phone: +202 2 3130940) Mr.Heysem Emin (+20-1009699244 or +20-1012822922)
Zuyd University of Applied Sciences
International Trade Management Research Centre Faculty of International Business and Communication, Zuyd University of Applied Sciences The International Trade Management (ITM) Research Centre is a multidisciplinary applied research centre at the Faculty of International Business and Communication, Zuyd University of Applied Sciences. ITM was established in 2015 in response to the growing importance of emerging markets in the global economy and opportunities these markets may offer for growth of Small and Medium Enterprises (SMEs). ITM develops knowledge, expertise, innovative strategies and mechanisms for successful international expansion of technology-based SMEs with focus on emerging markets. ITM's research activities cover the cross-functional areas of innovative financial mechanisms, supply chain management, international marketing, and international business laws and regulations. Next to developing innovative international entry modes and analysing business models for their adaptation, ITM also works on developing methodologies and practical tools for assessing and improving readiness of regional SMEs to expand beyond borders. ITM's current application projects and case studies are in the fields of smart medical devices, medicinal and aromatic plants, and 3D printing for healthcare and maintenance repair and overhaul applications. Developed knowledge and expertise will be used for the update and /or renewal of the curriculum and as input into regional policies for enhancing international competitiveness of regional SMEs. As strategic partner of MAP Expo team of NBI International, ITM would cooperate in the long run to support, through research, the expansion of SMEs to international markets. ITM will support the organisation of the seminar "Bio-based pain treatment" during MAP Expo 2017.