NEHHPA – Nepal Herbs and Herbal Products Association
The MAP-Expo team is pleased to announce their partnership with NEHHPA (Nepal Herbs and Herbal Products Association). The Nepal Herbs and Herbal Products Association is an umbrella organization of Nepalese herbal producers, manufacturers and traders in the sector of Non-Timber Forest Products (NTFPs), particularly Medicinal and Aromatic Plants (MAPs). Nepal has always been the centre of herbal richness with more than ten thousand species of herbs in its alpine belt. The medical herbs databases listing for Nepal shows 1,624 species of medical and aromatic species. These herbs have been integral part of traditional medicine practices of indigenous community in Nepal. Seeing the same impact and long history of herbal use, these herbs of Nepal are now exported to many countries and companies for medical purposes. Many big companies import such herbs to make medical extract and derivatives which are used in treating various diseases and health deficiency. These companies will represent Nepal: Panchatatwa International Pvt. Ltd. Himalayan Herbs Traders Pvt. Ltd. Freshia International Pvt. Ltd. Annapuma Aroma Company Pvt. Ltd. Alternative Herbal Products Pvt. Ltd. Green Wealth Industry Bio Herbal Products We are excited to show our visitors the Nepalese products and hope to stimulate their export.
Rosanature – commercial partner of MAP EXPO 2018
We offer you services which helps you to have trust and believe in your business idea and gives you strength to achieve desired results . Whether its work shop or buyer seller meet , you move one step ahead with us. We provide complete market information on products and services you are going to offer as a manufacturer or trader. www.rosanature.nl
Food Tech Brainport
Food Tech Brainport: Food Tech Brainport is een internationaal expertisecentrum voor technologie, product- en marktinnovatie.  We helpen MKB en MKB+ ondernemers om geld te maken van (nieuwe) technologie. Met een vestiging in Helmond, in de slimme Brainport regio, zijn we gespecialiseerd in onder andere: Milde conserveringstechnologieën; Verwerken van plantaardige reststromen; Begeleiden van nieuwe PMC's naar de markt; En Milde scheidingstechnologieën. We ontsluiten beproefde technologieën waardoor bestaande plannen in ontwikkeling en uitvoering kunnen versnellen. Door de samenwerking ontstaan uiteraard ook steeds nieuwe plannen. | Pilotplant milde scheiding van Bodec: Food Tech Brainport doet dit uiteraard niet alleen, maar werkt intensief samen met haar partners. Binnen Food Tech Brainport is Bodec de specialist van milde scheiding, zij hebben een complete pilotplant in Helmond met diverse milde scheidingstechnologieën. Milde scheidingstechnologieën bieden nieuwe marktkansen voor ondernemers. De industrie snakt namelijk naar natuurlijke en voedzame grondstoffen en ingrediënten. De aandacht hiervoor is alleen maar toegenomen omdat de industrie onder meer brood ziet in specifieke componenten die het wil isoleren. Nu zijn dit vaak temperatuurgevoelige ingrediënten die je dus op een milde manier, bijvoorbeeld onder verhoudingsgewijs lage temperaturen, uit de foodmatrix moet halen. Die zijn met een mild scheidings- en/of droogproces zuiver en zeer rendabel te produceren. Binnen de pilotplant Milde Scheiding wordt door Bodec gewerkt met de geavanceerde scheidingstechnologieën zoals 'true moving bed adsorptie' en 'thin film technology'. Deze scheidingsmethoden werken sneller, efficiënter en goedkoper dan de traditionele scheidingsmethoden. Met behulp van 'true moving bed adsorptie' is Bodec bijvoorbeeld in staat om eiwitten uit plantaardige (rest)-stromen te isoleren en geschikt te maken voor menselijke en dierlijke consumptie. Het proces is energie-efficiënt en de eiwitten blijven intact. En de 'agitated thin film dryer' is een milde droogtechnologie onder vacuüm waardoor anti-oxidanten beter behouden blijven in het poeder. De pilotplant Milde Scheiding biedt hiermee labfaciliteiten, mogelijkheden voor demo's en opschaling en voor loonwerk. Bedrijven kunnen zo een nieuwe technologie volledig testen, opschalen en batches produceren voor markt introductie voordat er geïnvesteerd wordt in volledige nieuwe fabriek. Het kan allemaal in de faciliteiten op het Food Tech Park Brainport in Helmond. |  Bijgaande een lijst met de pilotfaciliteiten: http://www.bodec.eu/diensten-2/productie/intro-productie-en-specificatie-van-de-technologieen/ | Kijk voor meer informatie op de website van Food Tech Brainport www.foodtechbrainport.nl | Stuur een email naar info@foodtechbrainport.nl of volg ons op twitter @FoodTechPark.
Viet Herbs Joint Stock Company
Vherbs was born from a long standing dream of Mr. Tran Trong Lam, who wished to revive his family's trade in traditional medicine from hundreds of years ago in an area of Hanoi's suburbs. His burning passion was to develop that family tradition based on Vietnam's source of rich natural and medicinal herbs. His companion in this project is Traditional Medicine Pharmacist Nguyen Thi Nga, with support from a Board of Professional Advisors made up of renowned Scientists: Professor, Academician, Doctor of Science Dai Duy Ban and Associate Professor, Doctor of Science Phan Quoc Kinh. | Main business areas: Provider of clean medicinal materials, Manufacturer of supplements, Herbal tea | Website: http://www.vherbs.vn/en/home-en.html | Phone: (+84.8) 66 839 871  | Email: info@vherbs.vn
SIL Trading Consulting
SIL Trading Consulting: a dynamic, international consultancy firm aiming primarily to strengthen trade relations between the Netherlands and the Middle East, Iran in particular. We have built up a business network in both regions that enables us to introduce enterprises to new markets. We facilitate companies in establishing and extending their activities and we can play a role in finding suitable trading partners. SIL Trading Consulting is capable of bridging the two regions. Website: http://www.siltradingconsulting.com | Phone: Netherland Office: +31646767890, Iran Tehran: +982188660616 | Email: kmp@siltradingconsulting.com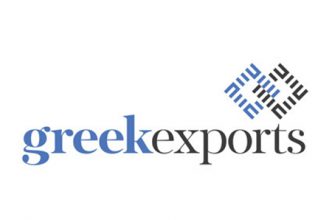 Greek Exports – MAP EXPO partner
Greek Exports main aim lies in strengthening Greek companies' extroversion. The staff of Greek Exports, both scientifically confident and professionally experienced is managing the development of new markets for its clients, by outlining comprehensive strategy plans, using modern exports methods and its expertise in conventional and e-commerce features. website: www.greekexports.org | email: info@greekexports.org | T: +30 2310 474115
East African Chamber of Commerce, Industry and Agriculture (EACCIA)
EACCIA is an organization which was established and owned by the three national chambers, namely, the Kenya National Chamber of Commerce and Industry (KNCCI), the Uganda National Chamber of Commerce and Industry (UNCCI) and Tanzania Chamber of Commerce, Industry and Agriculture (TCCIA). EACCIA has its origins in the Association of the East African Chambers of Commerce, which was formed in 2003, through the signing of a Memorandum of Understanding (MOU) that spelt out potential areas of cooperation that aimed at increasing cross border trade, in light of the EAC regional integration process. EACCIA was registered in 2005 under the Companies Act of the Republic of Kenya. Its headquarters were initially housed at the Kenya National Chamber of Commerce and Industry's Ufanisi House, in Nairobi. However, it was agreed that, its Headquarters of the EACCIA should move to Arusha, Tanzania.
ETBA
Egyptian Turkish Businessman Association ETBA association aims to develop Egypt businessmen and investors and expand in order to become an organization representing businessmen and investors who wants to open up to foreign markets. ETBA is one among the commercial partners of MAP EXPO team in Egypt. Contact details: Address: 5th Settlement-5st Neighborhood 7th Zone-Villa 89-New Cairo-Egypt Mr. Erdene Egemberdiev (Phone: +202 2 3130940) Mr.Heysem Emin (+20-1009699244 or +20-1012822922)
Fuarsistem
SILC GLOBAL
SILC Global is a global consultancy firm with a non-traditional approach to consultancy. We emphasize innovation in our products and services. SILC Global combines cross-border consultancy with leading innovation in software solutions. SILC Global consists of a team of seasoned business professionals with global experience in a diversity of competencies and skills. Our drive is to be a value-adding partner in the market of trade, internationalization strategy, location and corporate real estate solutions, as well as in the implementation of these solutions.