Geo Artha Worldwide Trading
Geo Artha Worldwide Trading or Geo Artha is a 100% Bumiputera Companies (Malaysian's privilege companies) founded in 2009. It was mainly involved into Marketing & Trade services since 2007 in commodities import export. In year 2015, Geo Artha focuses to the Malaysian Halal Products through the Marketing and Trade role in promoting and to market the Halal products into the International stage purposely for the products that have been registered as Geo Artha Vendor. Geo Artha business networking now expanded to Europe, Middle East, Asia and Africa.
Nederlandse Vereniging Voor Fytotherapie (NVF)
De Nederlandse Vereniging voor Fytotherapie maakt zich als wetenschappelijke vereniging sterk voor kwaliteit en betrouwbaarheid van plantaardige geneesmiddelen. De NVF geeft viermaal per jaar het Nederlands Tijdschrift voor Fytotherapie uit. Daarnaast is de NVF uitgever van een onderwijsgids met opleidingsmogelijkheden op het gebied van fytotherapie. De NVF fungeert ook als netwerk voor professionals die bij elkaar terecht kunnen met vragen, voor verdieping en om belangen te behartigen. Het netwerk functioneert zowel één op één als via commissies en studiegroepen. Website: http://fyto.nl/ | Email: nvf@fyto.nl | Phone: +31 (0) 6-17 28 82 68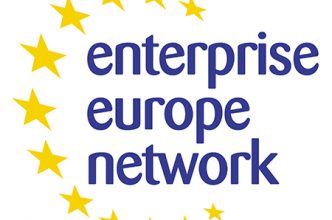 Enterprise Europe Network (EEN)
Enterprise Europe Network (EEN) helps entrepreneurs, research institutes, universities, technology centers and institutions for business and innovation development charge with finding partners worldwide. EEN network consists of more than 600 organizations (including National Enterprising Netherlands and the Chamber of Commerce) in over 60 countries. (more…)
Nova Institute – MAP EXPO Partner
The nova-Institute was founded as a private and independent institute in 1994. It is located in the Chemical Park Knapsack in Huerth, which lies at the heart of the chemical industry around Cologne (Germany). For the last two decades, nova-Institute has been globally active in feedstock supply, techno-economic and environmental evaluation, market research, dissemination, project management and policy for a sustainable bio-based economy. Today, nova-Institute has 25 employees and an annual turnover of more than 2 million €. Nova-Institute surrounds, strengthens and completes scientific and engineering work by linking it to feedstock, markets, economy and policy. Furthermore, nova is committed to do dissemination and marketing support. Key activities: Raw Material Supply ; Techno-Economic Evaluation; Market Research, Environmental Evaluation, Dissemination & Marketing Support, Political Framework & Strategy, nova-Institute is a member of various international associations and committees. We are founding member of the Cluster Industrial Biotechnology CLIB2021, member of the Federation of Reinforced Plastics (AVK), the subgroup "Natural Fibres Reinforced Plastics", member of the Biobased Industries Consortium BIC, member of kunstoffland NRW e.V. – Plastics Manufacturers Association in the German State of North Rhine-Westphalia and of IBB – Industrielle Biotechnologie Bayern. nova-Institute is the executive office of the European Industrial Hemp Association (EIHA), is member of the Technical Committee, CEN/TC 411 "Bio-based products", of the "Expert Group on Bio-based Products" of the European Commission, member of the Thematic Working Groups "Biomass supply" and "Market-making" of the "Bioeconomy Panel" of the European Commission, as well as member of the Standing Committee on Agricultural Research (SCAR), working group "Sustainable Bioresources for a Growing Bioeconomy".
Zuyd University of Applied Sciences
International Trade Management Research Centre Faculty of International Business and Communication, Zuyd University of Applied Sciences The International Trade Management (ITM) Research Centre is a multidisciplinary applied research centre at the Faculty of International Business and Communication, Zuyd University of Applied Sciences. ITM was established in 2015 in response to the growing importance of emerging markets in the global economy and opportunities these markets may offer for growth of Small and Medium Enterprises (SMEs). ITM develops knowledge, expertise, innovative strategies and mechanisms for successful international expansion of technology-based SMEs with focus on emerging markets. ITM's research activities cover the cross-functional areas of innovative financial mechanisms, supply chain management, international marketing, and international business laws and regulations. Next to developing innovative international entry modes and analysing business models for their adaptation, ITM also works on developing methodologies and practical tools for assessing and improving readiness of regional SMEs to expand beyond borders. ITM's current application projects and case studies are in the fields of smart medical devices, medicinal and aromatic plants, and 3D printing for healthcare and maintenance repair and overhaul applications. Developed knowledge and expertise will be used for the update and /or renewal of the curriculum and as input into regional policies for enhancing international competitiveness of regional SMEs. As strategic partner of MAP Expo team of NBI International, ITM would cooperate in the long run to support, through research, the expansion of SMEs to international markets. ITM will support the organisation of the seminar "Bio-based pain treatment" during MAP Expo 2017.