Update : International Business Point
International Business Point The "International Business Point" is an introductory platform to discuss current and future developments in the industry of medicinal & aromatics plants, and how this generates opportunities for the agricultural industry of Limburg. NBI-International welcomes its network of embassy and trade offices to look at international opportunities for setting up an infrastructure in the supply chain of medicinal & aromatic plants for both the trade offices and the agricultural industry. Due to the cancellation of Limburg Unlimited, this will session will be held both the 9th and 10th of October during MAP-Expo 2019. (more…)
Now live: B2B Matching
Matching Program The MAP-EXPO team and Enterprise Europe Network cooperate to connect European Agri solution enterprises with international incoming delegations and exhibitors that look for solutions in the herbal industrial value chains. Topics for cooperation are research, domestication, cultivation, harvesting, post-harvesting, drying, conservation, distillation, extraction, product development in combination with traditional remedies, sorting and selection, packaging, tracing and quality control. This matchmaking is organized on Wednesday 9 October and Thursday 10 October and is free of charge, but an entrance ticket of € 20,- to the MAP EXPO 2019 needs to be purchased separately. (more…)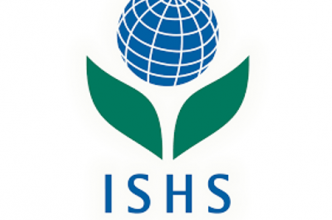 Partnership announcement: ISHS
We proudly announce one of our new partners: ISHS (International Society for Horticultural Science) The International Society for Horticultural Science - in short ISHS – is a truly global network comprising over 60,000 individuals, universities, governments, institutions, libraries and commercial companies, thousands of whom joined as Individual Members, in addition to a substantial number of Institutional Members and some 50 Member Countries/Regions. It is a major source of up-to-date information on global horticultural research. (more…)
International Business Point at Limburg Unlimited
For 10 years, NBI International has been a matchmaker between countries and companies. In celebration of this anniversary, our corporate and diplomatic guests will be invited to the International Business Point during Limburg Unlimited. As of today, we have received 30 confirmed registrations for the International Business Point, e.g. Germany, Austria, Canada, Bangladesh, Latvia, Egypt, Ethiopia etc. (more…)
MAP visits Burundi Embassy
The team of MAP-Expo wants to thank the Burundi Embassy for inviting us. We've discussed the development of the agricultural industry in Burundi, where are markets they can focus on, which plants have high potential in the European market. Burundi is a country with a lot of potential regarding MAPs, we hope to set up a reliable supply chain and infrastructure so it's possible to supply MAPs in the future.
Partnership announcement: ProFound – MAP-Expo
The team of MAP-Expo proudly announces the partnership with ProFound! ProFound is a consultancy company. From its beginnings as a pioneer in natural ingredients trade promotion in 1990, ProFound has grown into a team of experts in developing sustainable value chains for natural ingredients for food, cosmetics and health. To quote their mission: "Local income generation and sustainable sourcing by linking natural ingredients producers to the market" (more…)
Continuing Cooperation MAP Expo – Hellenic Agricultural Organization DEMETER
We proudly announce the continuation of our partnership with Dr. Maloupa (Hellenic Agricultural Organization DEMETER). Last edition, we organised a workshop on how to work with medicinal & aromatic plants. Expect another workshop coming in our third edition. Together, we will enthuse the MAP-Industry in Greece and we will invite Greek companies to participate in MAP-Expo 2019 (more…)
Trading MAP
What is Trading-MAP and what can we do for you? After organising the MAP-expo successfully for three times we build a strong and reliable network of every player in the industry. This includes (inter)national farmers, greenhouse gardeners, educational/research institutes and processors. A network too strong to leave unused besides the expo. (more…)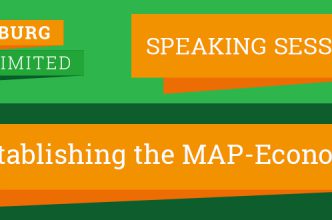 Interactive speaking sessions on establishing the MAP-Economy
During one of NBI-International's other events (Limburg Unlimited | www.limburg-unlimited.com), the team of MAP-Expo will have an interactive discussion on the subject of medicinal & aromatic plants. One of the main subjects will be developing a new economy in MAPs. This is an open discussion but focusses on embassies, trade offices and the organisers of MAP-Expo. More information will follow.
Photo impression MAP-Expo at Growtech Eurasia 2018
From 28/11 - 01/12, the MAP-Expo team participated in Growtech Eurasia. We have met many interesting prospects and have strenghtened our already established contacts.